Bp. Salmon to head Nashotah House
Episcopal News Service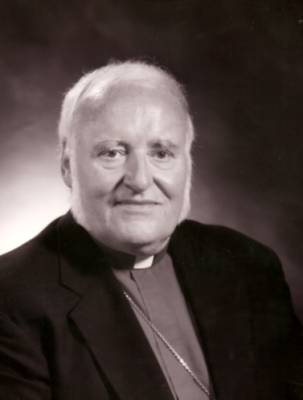 The board of trustees for Nashotah House Theological Seminary said June 27 that it has asked retired Diocese of South Carolina Bishop Edward L. Salmon Jr. to be the Episcopal Church-affiliated school's dean and president.
Bp. Salmon is also chairman of the school's board of trustees. He will succeed the Very Rev. Robert S. Munday who has resigned as Nashotah's dean and president, effective June 30.
It appears that Bp. Salmon, who will assume his new duties on July 1, will hold the posts on an interim basis. The trustees' statement said that Salmon intends to form a search committee later this year to screen candidates for a new dean and president.
Meanwhile, Munday will become the research professor of theology and mission at Nashotah House after his resignation.
Bp. Salmon served as the 13th diocesan bishop of the Diocese of South Carolina, from 1990 to 2008, when he retired.

|

|

Share