Young Adult Ministries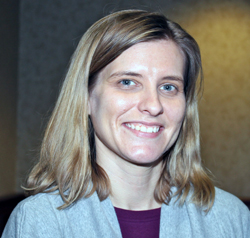 Welcome all from Province IV, the Sewanee Province's new young adult commission
.
This past November the Province IV Executive Committee approved the forming of a young adult network to help promote young adult ministries in our Province IV dioceses and to help support the efforts of those dioceses and parishes engaging in this ministry.
The church has been facing many challenges in the last couple of decades and our mission to young adults is at the top of that list. In 2003, at the General Convention in Minneapolis, the Episcopal Church voted youth and young adult ministries as one of the top five priorities for the next decade. People at the Episcopal Church Center in New York, or 815 (because of its address at 815 Second Ave.), have spent the last seven years building up resources and leadership networks to help assist in the efforts to reach out to people in their 20's and 30's.
In an effort to keep up this monumental task the Province IV Executive Committee saw the great need to establish a young adult network to take a special look at our twenty Dioceses and their respective needs relating to a young adult ministry. The province president appointed me as coordinator to lead this charge. We are now in the initial phase of gathering together interested parties to help in our four prong approach. Over the next five years, we hope to address young adult ministries in four key ways:
· Develop a Leaders Network – we will create a network of young adult leaders from diocesan and parish group leaders to help exchange ideas and be a support system for each other. The network will be structured to make young adult workers feel like they are a part of a larger community and will allow the free exchange of ideas. Workers will be invited to participate in monthly conference calls and a biannual retreat.
· Develop a Provincial Leadership Committee – this committee will consist of 8-10 diverse individuals who will create and maintain the overall vision of young adult ministries in the province by gathering and publishing helpful documents, being the eyes and ears of young adults in the province, being loud advocates for young adults, and maintaining a current and useful website. They will also plan and execute the Young Adult Summit, a provincial young adult networking and educational retreat weekend that happens in October.
· Develop a Provincial Advocacy Team – a team of highly motivated, well spoken young people will be developed to educate Bishops and dioceses about the importance of young adult ministries and help start up communities where applicable. This will be an on the ground organization that will be ready to mobilize when needed for diocesan meetings or councils as well as local diocesan training.
· Develop a Diocesan Advocacy Team – the Provincial Advocacy Team will educate local diocesan contacts to get on the ground educating parishes, clergy, and laity about young adult ministries and empower them to start their own groups.
You are receiving this email because you are a parishioner in Province IV who is a young adult or who has shown interest in being involved with leadership in young adult ministries. Please prayerfully consider whether the Province could benefit from your special knowledge and gifts and whether you have the time to devote to the growth of the Church in one of the key areas mentioned before.
Every member of God's one body has time, talent, and treasure that can benefit the greater church. There is no commitment too small and all levels of participation are encouraged. If you would like to be considered for one of the commissions or if you would just like to stay on an email list for additional opportunities to get involved, please email me at ProvIVYAC@gmail.com or you can call with any questions at 404.403.2908.
I am honored to have the opportunity to share in this new venture and I hope that the fruits of our labor will benefit generations of young people in and outside of the church. I look forward to serving you and serving with you and I hope to get a chance to meet each of you while we embark on this new journey.
Thank you and have a wonderful Lenten season!
Sincerely,
Lauren Woody Caldwell
Province IV Young Adult Network Coordinator

|

|

Share