About Province IV
Province IV: Who we are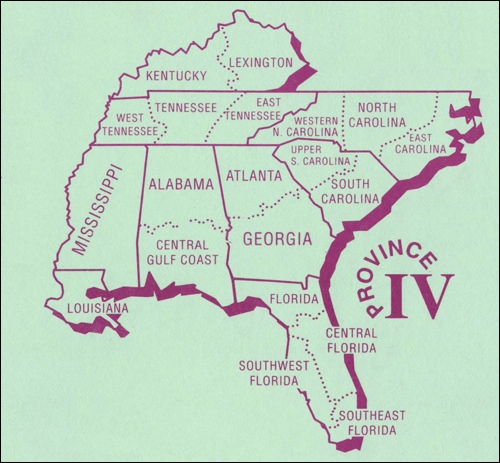 Province IV, also known as the Province of Sewanee, is the largest of the Provinces in The Episcopal Church. Twenty dioceses in nine Southeastern states comprise Province IV, which is named for our seminary, the School of Theology of the University of the South, located in Sewanee, Tenn.
Included in the Province are dioceses located in Alabama, Georgia, Florida, Kentucky, North Carolina, Mississippi, South Carolina, Tennessee, and part of Louisiana. Province IV has the largest number of clergy, baptized members, communicants, church school and day school pupils and is the largest contributor to the General Convention budget of any Province in our Church.
Please visit our Province IV Parish Directory and Diocesan Websites.


|

|

Share