HIV/AID Ministries
Province IV Network of AIDS Ministries of the Episcopal Church exists to work collaboratively among member diocese to build opportunities for people with HIV/AIDS, their families, friends, caregivers, and people involved in AIDS ministries to come together for spiritual and emotional renewal, expressed within the traditions of the Episcopal Church. This manifests itself through the annual HIV/AIDS Retreat, held at the Kanuga Conference Center annually since 1992. The Network also builds bridges so that people involved in AIDS ministries can share information and support across diocesan lines, foster dialogue and share information that impacts the Church on the issues of HIV/AIDS.
June 10-12th will be the 25th annual HIV/AIDS Retreat, sponsored by Province IV of The Episcopal Church, at Kanuga Conferences, near Hendersonville, NC. Here are the area contact personnel who can help you register for the Retreat.
Diocese of Atlanta – Lola Thomas – (770) 655-1532
Diocese of Central Gulf Coast – Melinda Henderson – (850) 892-5610
Diocese of East Tennessee – Elizabeth Johnson – (865) 425-9965
Diocese of Eastern North Carolina – Stephen Batten – (252) 508-5362
Diocese of Louisiana – Jay Albert – (985) 643-4752
Diocese of Mississippi – Kathy Garner – (601) 450-4286
Diocese of North Carolina – John Hammond – (919) 210-5250
Diocese of Southeast Florida – Charles Humphries – (305) 757-0831
Diocese of Upper South Carolina – Dianna Deaderick – (803) 622-6509
Diocese of Western North Carolina – Michael Harney – (828) 252-7489
The Episcopal Church in South Carolina – Wayne Helmly – (843) 819-5576
All other inquiries – contact Lola Thomas, Chair, (770) 655-1532
or Bruce Garner, Vice-Chair, (404) 892-3143
Download the 2016 HIV/AIDS brochure and retreat registration form
here.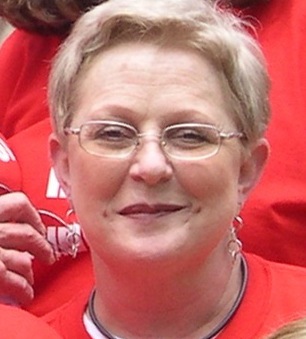 Lola Thomas became involved in AIDS ministry in 1991 and has served on the Diocese of Atlanta's Task Force on AIDS ever since. In 1992, she helped institute an AIDS outreach program at her local parish, the Church of the Ascension in Cartersville, Ga., which later became incorporated as a community based non-profit, serving people living with HIV/AIDS. After serving on the Planning Team for the Province IV Network of AIDS Ministries for many years, she became chair in 2008.

|

|

Share